Affordable Lakeview Vacation Rentals on Norfork Lake in the Beautiful Ozark Mountains of Arkansas
"Both homes were perfect – neat, clean, beautiful views and easy access to boating. The pool at the Heights Lodge was just an added bonus for all 8 grandkids. Thank you for making our reunion a wonderful event."
The Mueller Family
A Handsome Lakeview Home that sits in the upper part of a secluded cove valley with picturesque views of the forest and Norfork Lake. This 1600 square foot, 4 bedroom, 2 1/2 bath home can accommodate up to 14 people.
Learn More
A Charming Lakeview Home that sits on the edge of a quiet meadow which slopes gently down to Lake Norfork.  This 2 bedroom, 2 bath home sleeps up to 6 people and boasts a lovely view of a secluded Lake Norfork cove.
Learn More
"What a wonderful place to stay! Spotlessly clean and so comfortable! Shawn & Cindy, you go above and beyond at making us feel 'at home'."
Deland, FL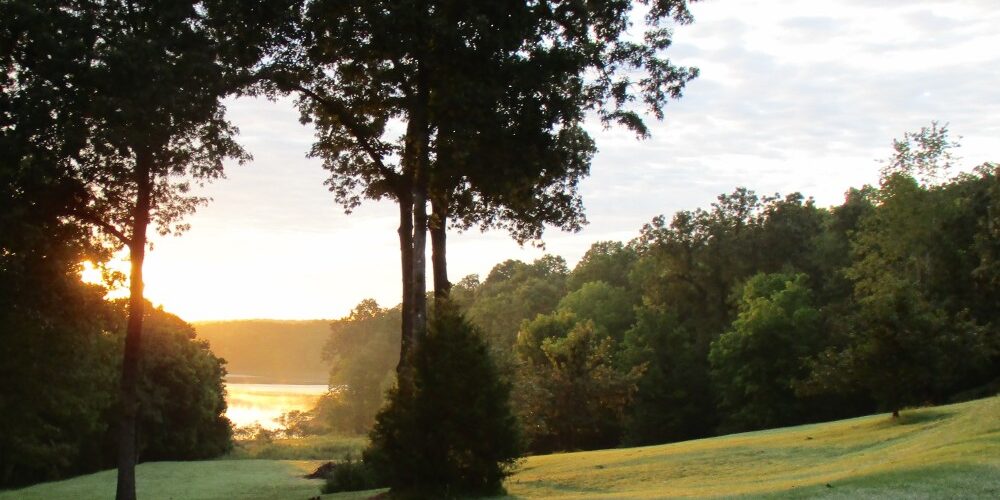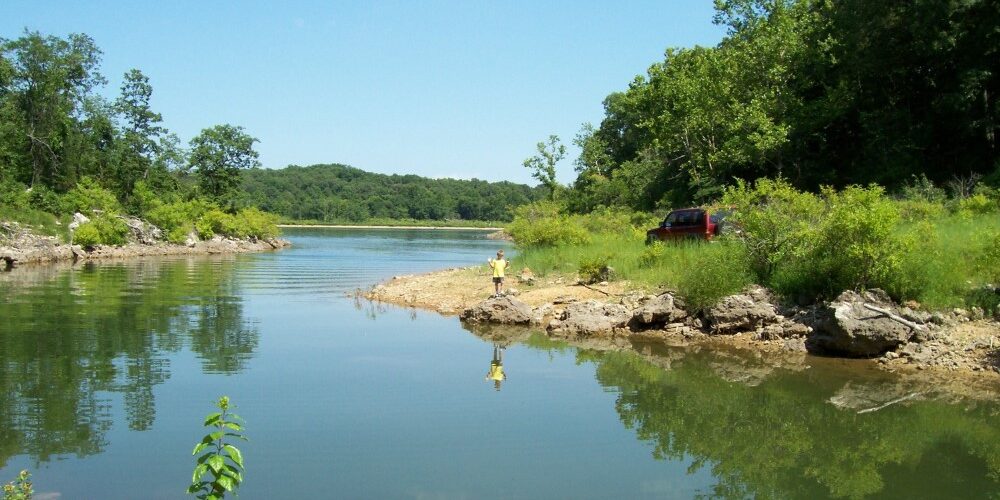 Stay at Your Own Lake Norfork Park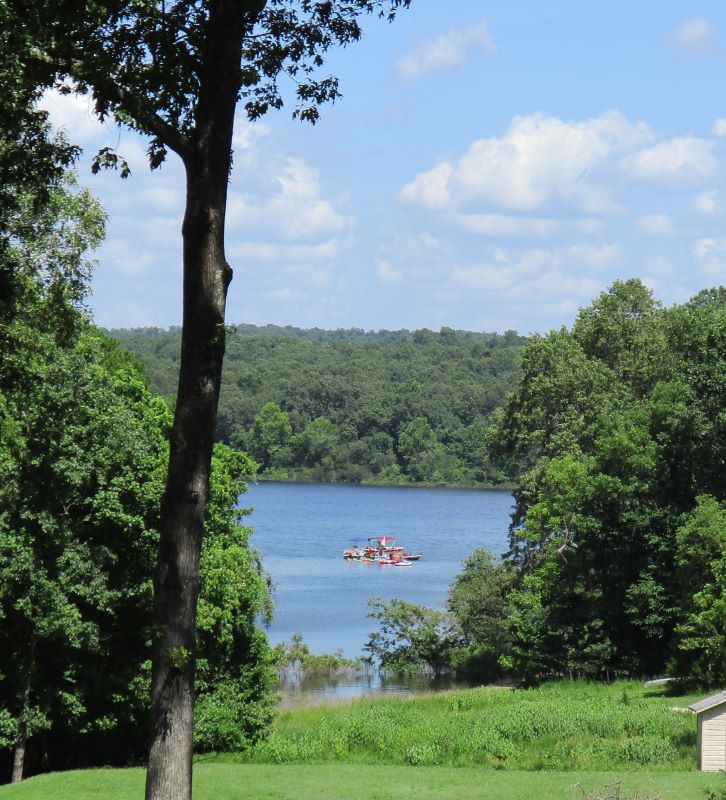 A vacation at The Cove Homes
offers you so much more than ordinary cabins and cottages.
Each home is like your own private resort! You get more room, more privacy and more choices. Serve a fancy dinner indoors or a casual meal on the deck. Gather round the campfire for a smores party or play a game of pool or basketball without waiting for another group to finish first.
The Cove Homes are located in a groomed valley on 20 secluded acres of Ozark mountain woodlands. Surrounded by hardwood and pine forests, the homes offer views of both the woods and the three acre meadow that stretches down to the beautiful Norfork Lake cove.
Both The Heights Lodge and The Ozark Retreat are graciously appointed with your comfort and convenience in mind. The homes are situated about 50 yards apart providing plenty of privacy. For larger groups occupying both homes, a walking path makes visiting back and forth easy.
Several restaurants are located within 10 minutes drive time of The Cove.  A 20 minute drive will take you into Mountain Home where you will find movie theatres, shopping, antiques and a huge selection of dining options.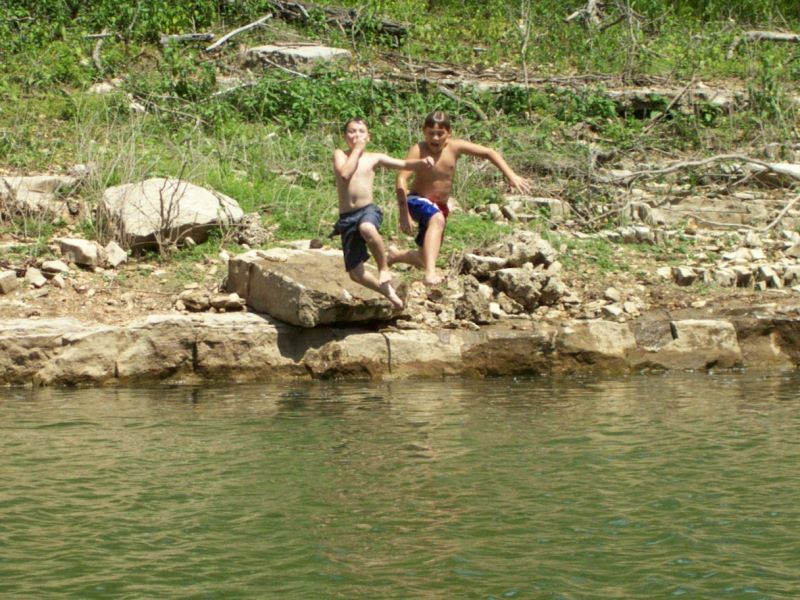 Year round, The Cove is a great place for a relaxing getaway, family reunion or group retreat. Contact us today for your next great vacation.